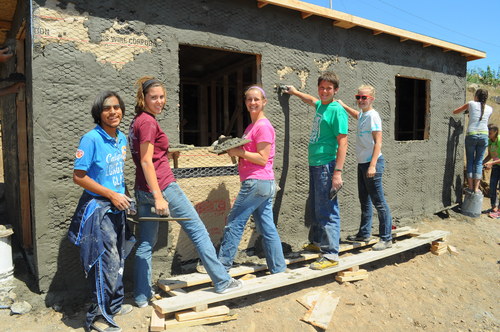 Some of the people from our parish have been involved periodically in volunteering with Project Mexico and St. Innocent Orphanage.  Project Mexico is a 501(c)3 non-profit organization that performs works of mercy in the name of Jesus Christ, through volunteer homebuilding for the poor in Mexico and by providing education and shelter for orphaned boys through St. Innocent Orphanage.
Since 1988, Project Mexico has been building safe, secure and weather-tight homes for some of the most impoverished families in Northern Mexico. Every home is constructed over the course of four days and built entirely with volunteer labor. Once complete, these homes are provided so that these families can build a brighter future for themselves and their children.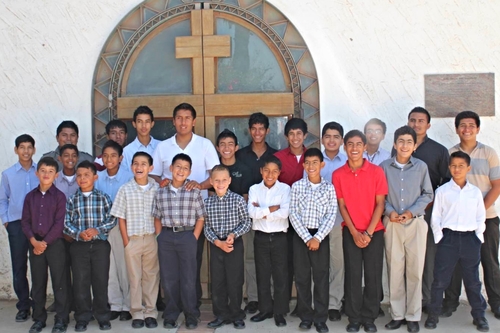 St. Innocent Orphanage is located near Rosarito, Mexico on a beautiful 16-acre ranch. St. Innocent Orphanage was founded in 1996, by Greg Yova, to provide a home for orphaned teenage boys. This home surpasses the basic needs of our youngsters and provides them with spiritual direction, a public education enhanced by private tutoring, athletics and extra-curricular activities and most importantly, tremendous amounts of love from all of the staff and volunteers.
To learn more about Project Mexico and the St. Innocent Orphanage you can visit their website by clicking here. If you are interested in participating in or sponsoring a group from St. Nicholas Church to volunteer with Project Mexico and St. Innocent Orphanage, please contact our parish pastor, Fr. John Atchison.