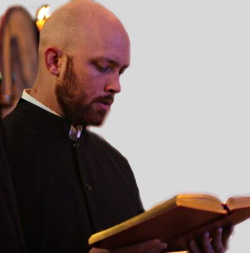 Jesse Irwin is a Sub Deacon at St Nicholas Orthodox Church and is raising money to help Anna Shushpanova, his friend Roma's sister.
She was hit by a car outside of Moscow, Russia, and seriously injured. Roma and their mother, Larisa, are struggling with the financial burden of keeping Anna in hospital and would be blessed by any help that we can offer them.
Jesse, who lived in Moscow from 2002 to 2010, has been friends with Roma for many years. He and Roma met at Nadezhda Russian Baptist Church in Moscow, roomed together, and also served together in the church's music ministry. Roma is a junior criminal investigator with the Moscow police and lives with Anna and Larisa in the town of Fryazino outside of Moscow. Larisa is a parishioner at the Church of the Grebnevo Icon of the Mother of God in Grebnevo.

Anna: Nurse, Sister, Friend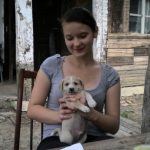 Anna, who is 27, was born in Moldova, where she studied to be a nurse and dedicated her life to medicine and serving others.
After finishing her studies there, Anna moved to Moscow to continue her education and advance her qualifications as a nurse. Friends and family value her for her kindness and joy, her affection and dedication.
The Accident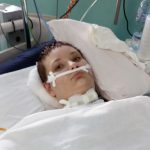 At 6:30am on December 13th, 2017, on her way to her morning shift, Anna was a hit by an elderly man in a fast-moving car with headlights off. According to review, she was thrown ten feet in the air and fifty feet forward.Her injuries are many:
Open head injury,
Multiple skull fractures,
Cerebral contusion (bruising on the brain),
Pulmonary contusion (bruising on the lungs),
Damage to the liver,
And more….
After a series of challenges in the hospital, the doctors thought her chances of living were slim, but she has stuck it out, making it almost a year now.
Rehabilitation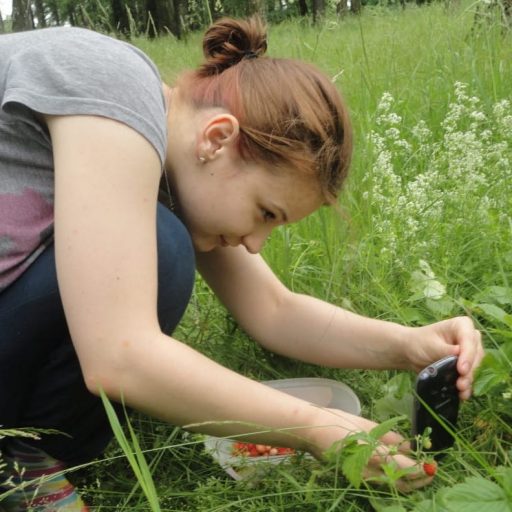 Thanks to the financial support of two charitable organizations, the money Roma's family could pull together, and donations from friends, Anna was able to stay for three (3) months in Three Sisters Rehabilitation Center – at  a cost of $7326 per month – where she made significant progress. Her chances of recovery with proper care were very high.
Unfortunately, the family's savings ran out and financial support from friends was not enough for further treatment in the rehabilitation center beyond July 1st, 2018. And so, Anna was moved in and out of state-run city hospitals in Fryazino and Shchyolkovo outside of Moscow. These public hospitals did not have the necessary specialists for her care, and she was neglected by doctors. No assistance has come from the driver who hit Anna.
What Anna Needs Today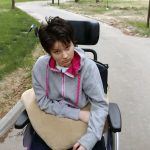 In addition to surgeries, she requires at least six (6) months of rehabilitation therapy, which would cost 20,000 rubles ($354) / day. Like many people in Russia, Anna does not have medical insurance to give her free access to specialized care. Roma is trying hard to get disability status for Anna, which would open doors for treatment and funding.
In addition to this, Anna's family is pushing for her to be transferred to a hospital inside Moscow, where there is a better chance they can find the specialists and procedures she needs. Besides funds required for the necessary specialists – a rehabilitation therapist, neuropsychologist, occupational therapist, speech-language pathologist, and massage therapist – Anna is in need of expensive, day-to-day medications to maintain her level of recovery and guarantee future rehabilitation. Further items she needs are a wheelchair, a tracheostomy tube sanitation machine, a multifunction bed, pads and diapers, and bed sore medication.
Although she cannot speak, Anna is communicating more and more with gestures to show her family what she needs – whether it is a blanket adjusted or relief for pain in her leg. She is aware of things and people around her. She is also showing more interest in what she watches on TV.
Can You Help?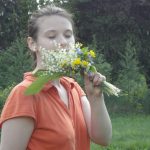 Your prayers and any moneys you can give would be greatly appreciated. Also,  help so much. Just imagine if 60 people gave $10 every month! That $600 would be enough to pay for her monthly medication. Please remember Anna in your prayers, as God's help is more powerful and appropriate than anything we can do.
How to Donate