Come grow with us! We have planted a community garden at St Nicholas Church and invite you to join us.
Ms. Ciera Nelson has been appointed to be the leader of this ministry team. Please contact her for details about how to volunteer. We have a group in the GroupMe App set up to coordinate and manage the team. You can join that group by clicking HERE.
We have also set up an Instagram account to keep people updated and to spread the word! We frequently post new photos so you can see what is growing in our garden, as well as get gardening advice! To view and follow our Instagram page, please click HERE.
---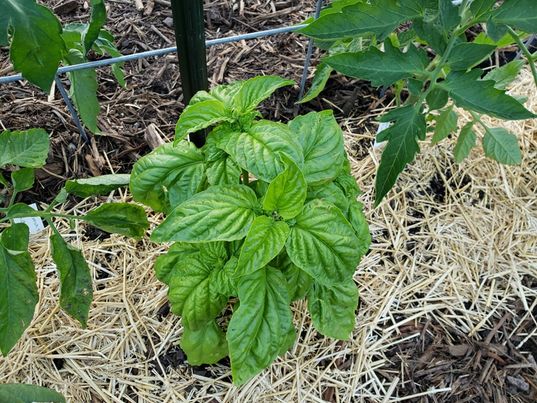 This is the first year we have had the Community Garden and Gardening Ministry in place, and it has already been bountiful! From the garden we have harvested things such as Lettuces, Kales, Peas, Radishes and Chards, and the gardening season has only just begun.
As the season progresses, we will be growing food for parish members and visitors to be able to take home, as well as to provide fresh produce for coffee hour, fresh flowers to display in front of Icons, and any herbs or flowers to be used during services.
In the future we would love to be able to grow enough food to donate to those in need.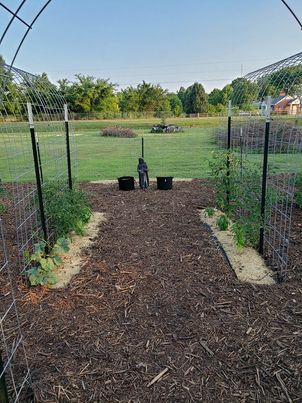 Our recent inquirers to Orthodoxy have been drawn to the beauty of the garden and the sense of community that has been born from our Ministry. The garden is open to all, at all hours.
Please feel free to come and harvest at any time, we try to keep a blackboard updated in the front of the garden listing what is ready to harvest.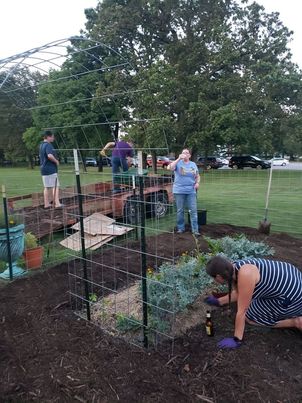 If you would like to assist please join us for Sunday services and ask how you can help, we would love to see you!
If you would like assist financially, please click HERE to donate via PayPal!